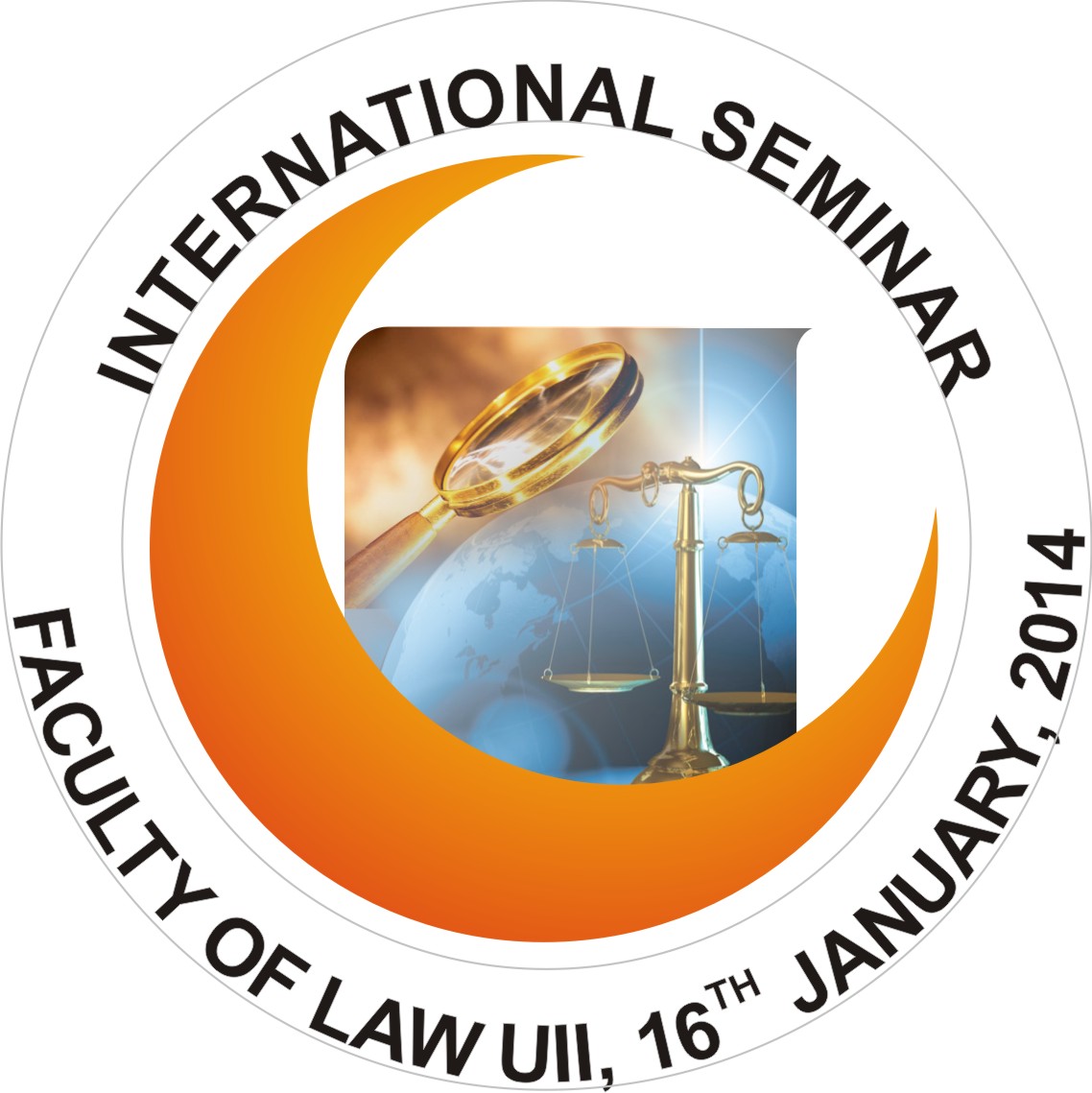 Fakultas Hukum UII,
Kamis, 16 Januari 2014 mendatang bertempat di Mendut Room Inna Garuda Hotel akan digelar Seminar Internasional dengan pembicara-pembicara ternama yaitu Prof. Thomas Jefrey (University of Missouri, USA, Prof. Tamas Fezer (Debrecen University, Hungaria) dan Dr. Siti Anisah, S.H., M.Hum (Islamic University of Indonesia, Yogyakarta) yang akan membahas perbedaan pemahaman tentang tindakan melawan hukum pada negara Indonesia, Amerika dan Hungaria. Adapun informasi selengkapnya dapat disimak pada
pamflet kegiatan
atau
leaflet berikut
, sedangkan form pendaftaran dapat didownload
melalui link ini
.
International Seminar "Tort Law in Various Legal Systems: Indonesia, Hungary, and USA"
Introduction:
Blacks Law Dictionary give definition of tort as a private or civil wrong or injury, including action for bad faith breach of contract, for which the court will provide a remedy in the form of an action for damages. In fact, there are various terminology of tort such as onrechtmatigedaad (Dutch Law), perbuatan melawan hukum or 'unlawful act' (Indonesian Law), and etc. Nowadays, the law of tort significantly has different concept and theories in each legal system.
In Indonesia, the concept of unlawful act or onrechtmatigedaad is regulated in article 1365 to 1380 Indonesian Civil Code (ICC/KUH Perdata). This concept was adopted from the Dutch Civil Code since its colonialism era. Article 1365 ICC stated that every illegitimate act, which causes damage to third parties, obliges the party at fault to pay the damage caused. Article 1366 ICC also stated that every person is responsible not only for the damage caused by his act, but also for those caused by his omission to act and by his imprudence.
Since 1919, both in the Netherland and in Indonesia, unlawful act defined in broader meaning, such as accordance with one of this behavior: violate the statute, contrary to other individual right, contrary to the parties obligation, contrary to morality norms, and contrary to prudence principle or the culture of the society. Many Indonesian Private Law scholars asked to reform the concept of tort to give certainty measures defining tort. This reaction becomes relevant if we compare with the Ducth Civil Law, now revised the concept of tort in separate book in their Civil Code. The United States of America also has different concept on tort law. This law has its origin in the British common law system. Most of United States tort law was developed by court decisions. Tort law in the United States exists to redress damages caused an individual by the conduct of another that falls below a standard of care defined by the civil courts.
Tort law in the United States exists to redress damages caused an individual by the conduct of another that falls below a standard of care defined by the civil courts. The specific causes of actions comprising tort law in the United States are too numerous to list. It provides remedies for businesses that are harmed by the unfair and deceptive trade practices of a competitor.
For participants coming from outside Yogyakarta, please find the following list of accommodation in Yogyakarta:
          Address: Jl. Malioboro Yogyakarta 55213, Indonesia – Phone: (0274) 566 353
Other hotels nearest Malioboro Street (you may find by internet)
Please note that the committee will not cover your accomodation during your participation in the international seminar.
Facilities:
Certificate, Seminar Kit, Goody Bag, Lunch (Buffet), and Coffee Break.
Registration:
Please submit your registration form (you can download it in www.law.uii.ac.id) and your transfer receipt (by 13 January 2014) to:
International Seminar Committee 2014
Faculty of Law, Universitas Islam Indonesia
Address: Tamansiswa Street No. 158 Yogyakarta – Post Code: 55151 Indonesia
or email to fh@uii.ac.id or
fax number: (+62 274) 377043
Contact Person:
For further detail information about the seminar also the registration for the participants, please do not hestitate to contact one of the following contact list:
1. Faculty of Law, Islamic University of Indonesia
Address: Tamansiswa Street No. 158 Yogyakarta
Post Code: 55151
Phone: (0274) 379178 ext.101 – Fax: (0274) 377043
Email: fh@uii.ac.id
2. Umar Haris Sanjaya
Phone: (+62 8529047600) –
Email: umarharis18@yahoo.co.id
3. Sutik
Phone: (+62 816681742) –
Email: sutik@uii.ac.id
Registration form:
Please note that the deadline of the registration is Monday, 13th January 2014). Download registration form here [ pdf ] [ doc ]
Further Information:
https://fh.uii.ac.id/wp-content/uploads/2014/01/seminar-logos-16-jan-2014-hotel-garuda-yogyakarta.jpg
1139
1138
admin
https://fh.uii.ac.id/wp-content/uploads/2018/03/LOGO-FH-300x161.png
admin
2014-01-16 00:35:25
2018-03-12 13:44:34
International Seminar: Tort Law in Various Legal Systems Indonesia, Hungary, and USA